Habitat Clothing:


Create a clothing line, that looks at the key influences of contemporary underground street wear. Whilst, situating a topical discussion of social impact and awareness. Habitat refers specifically to the  area of the animal kingdom that has been affected by climate change, and human oriented activity impacting its ecosystems. Across this piece, Habitat looks at tackling the issue of cheetah endangerment. 

With the key themes in mind, the overall concept looks at developing a visual language to promote public awareness; representing the identity of the cheetah. Key areas such as the 'Collaborator's Zine' looks specifically at the issue from the perspective of social media fashion bloggers, whilst exhibiting Habitat's products in the context of an Art Directed look book.
Fields:

Art Direction + Branding + Fashion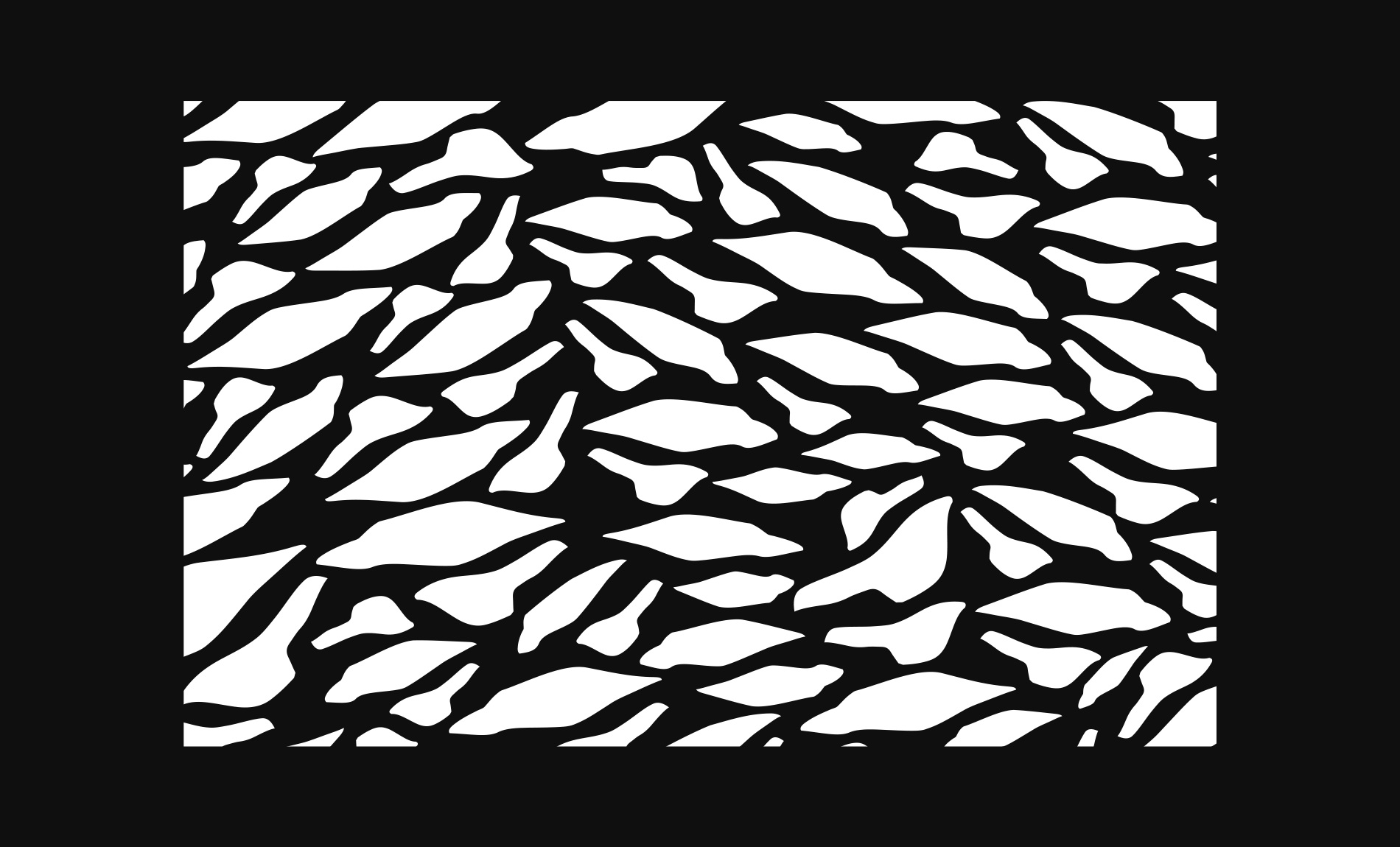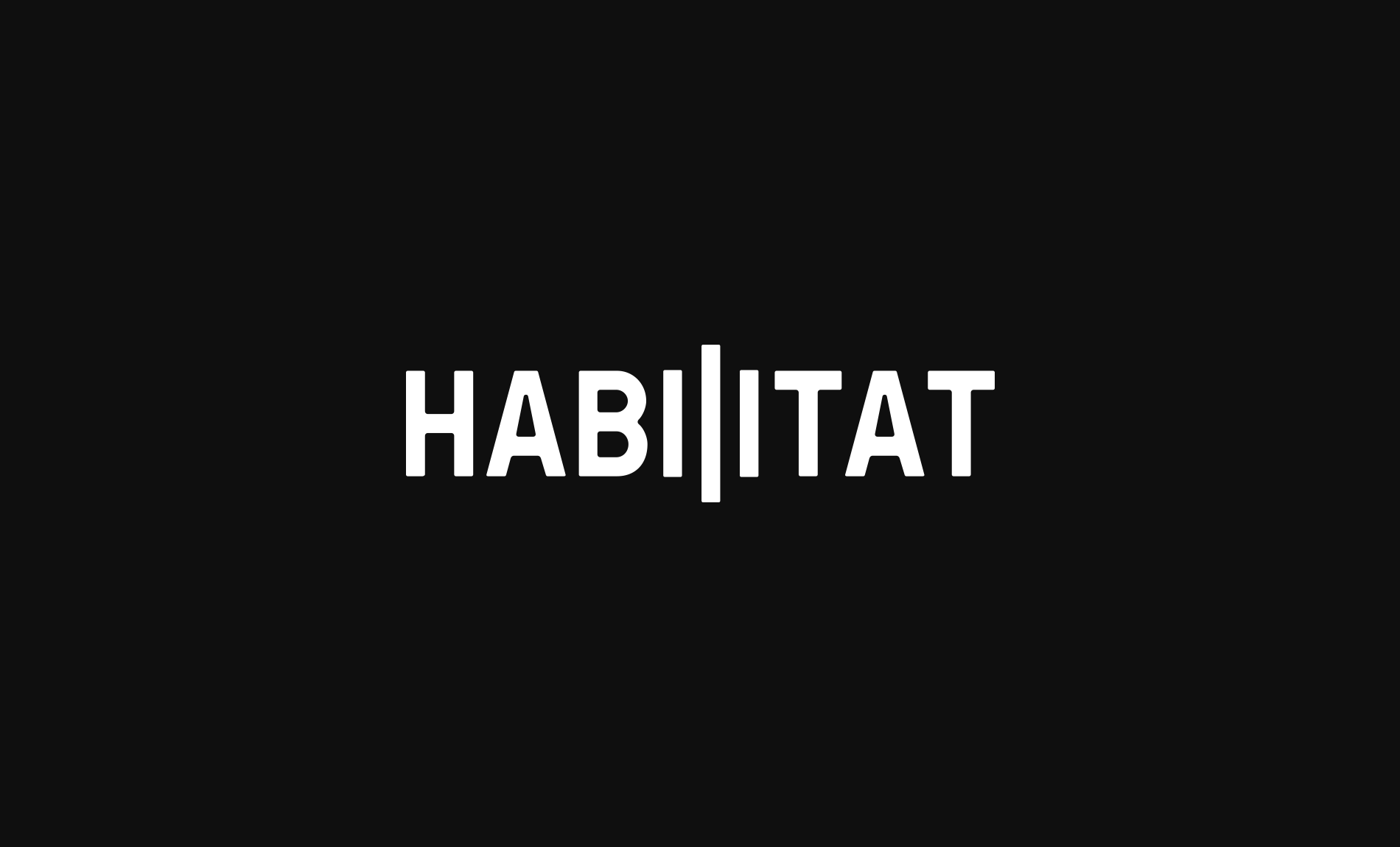 Habitat's branding looks at a combination Logo mark and customised camouflage. These elements both recognise the brand throughout  its clothing. Whilst, the camouflage plays a significant role in representing the visual identity of a cheetah.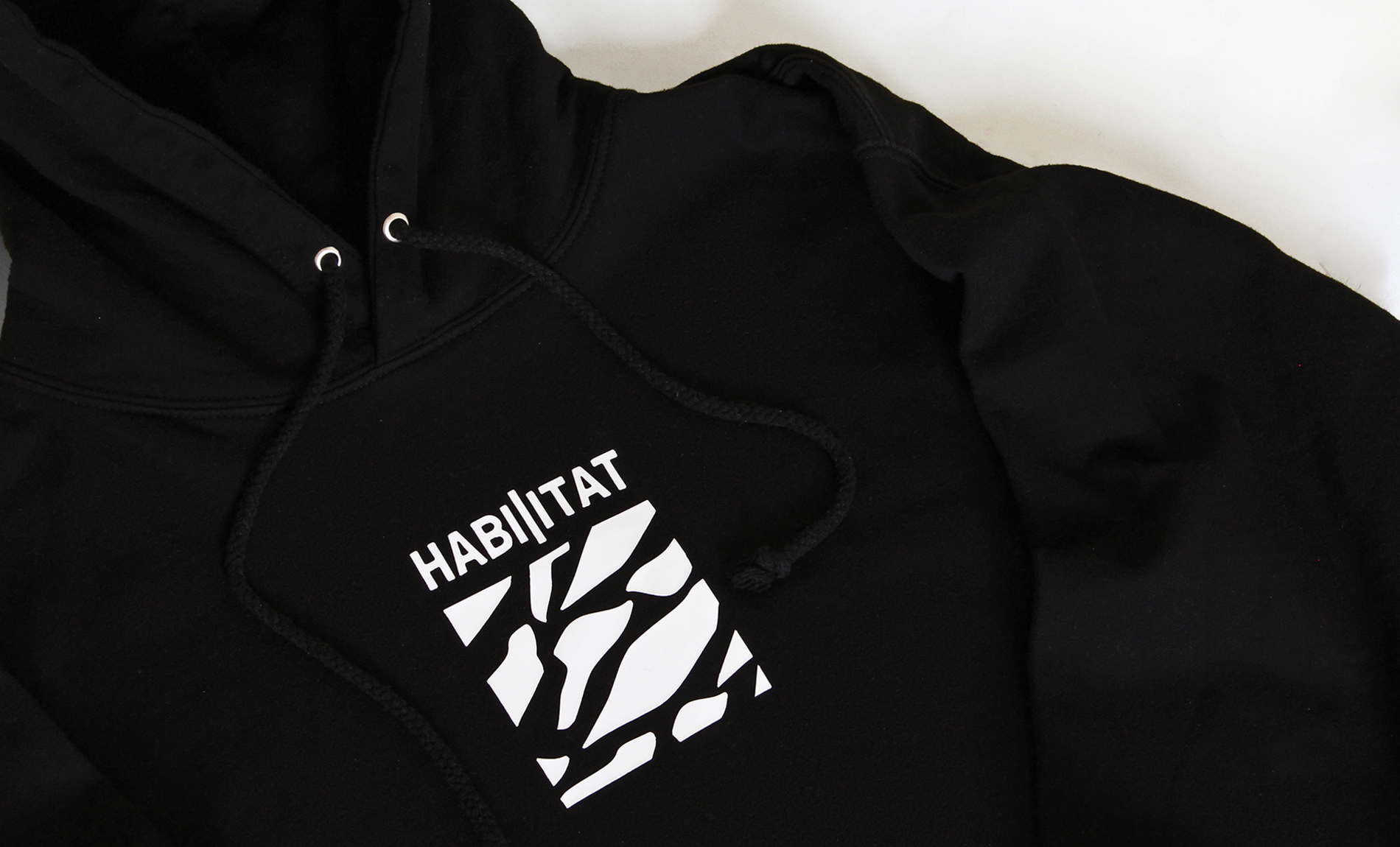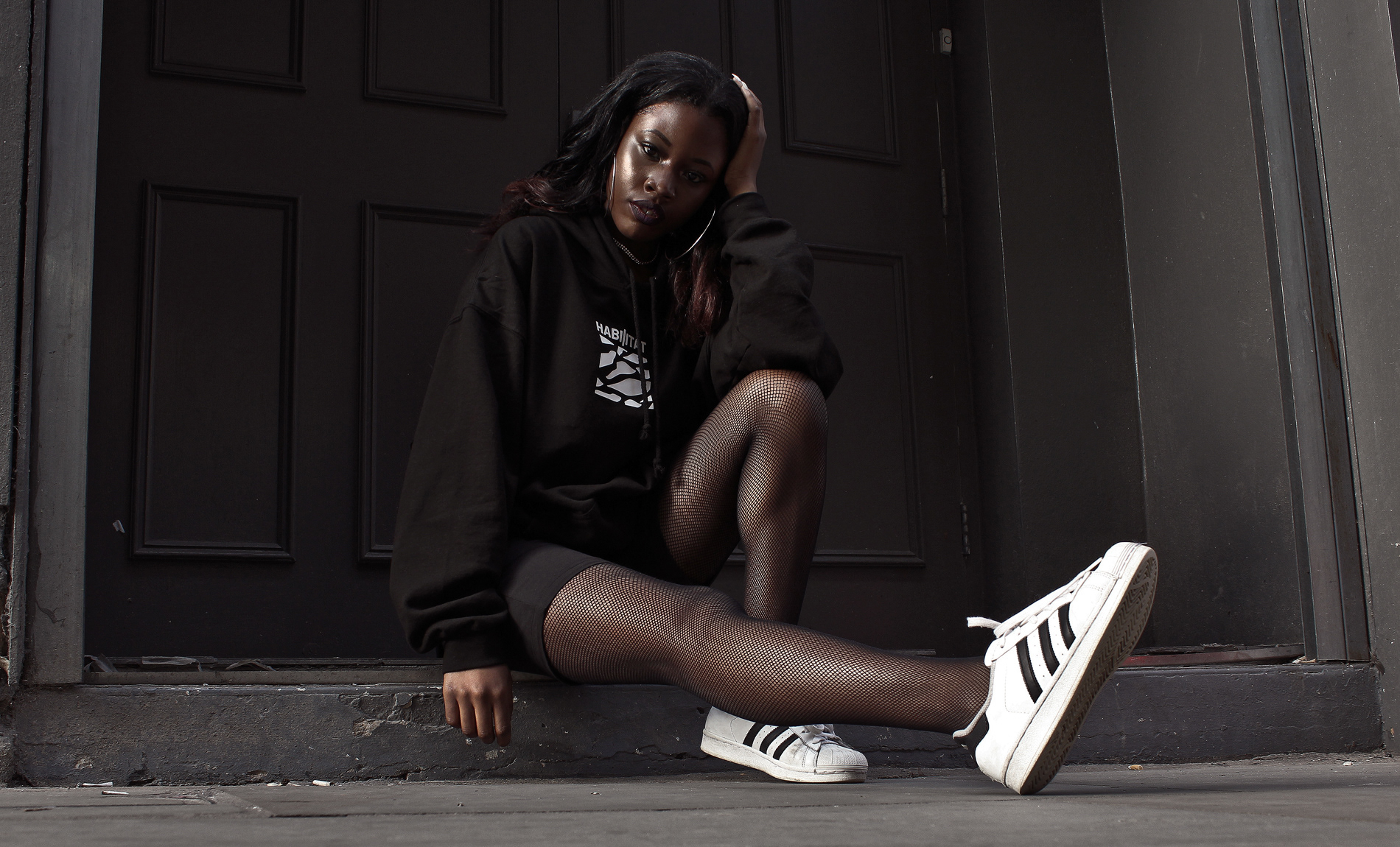 The key product in this collection was a hoodie, a staple street wear garment whilst also providing a good surface area for the brand to communicate. This showcases the combination of both the logo and camouflage working as a key mark for the product.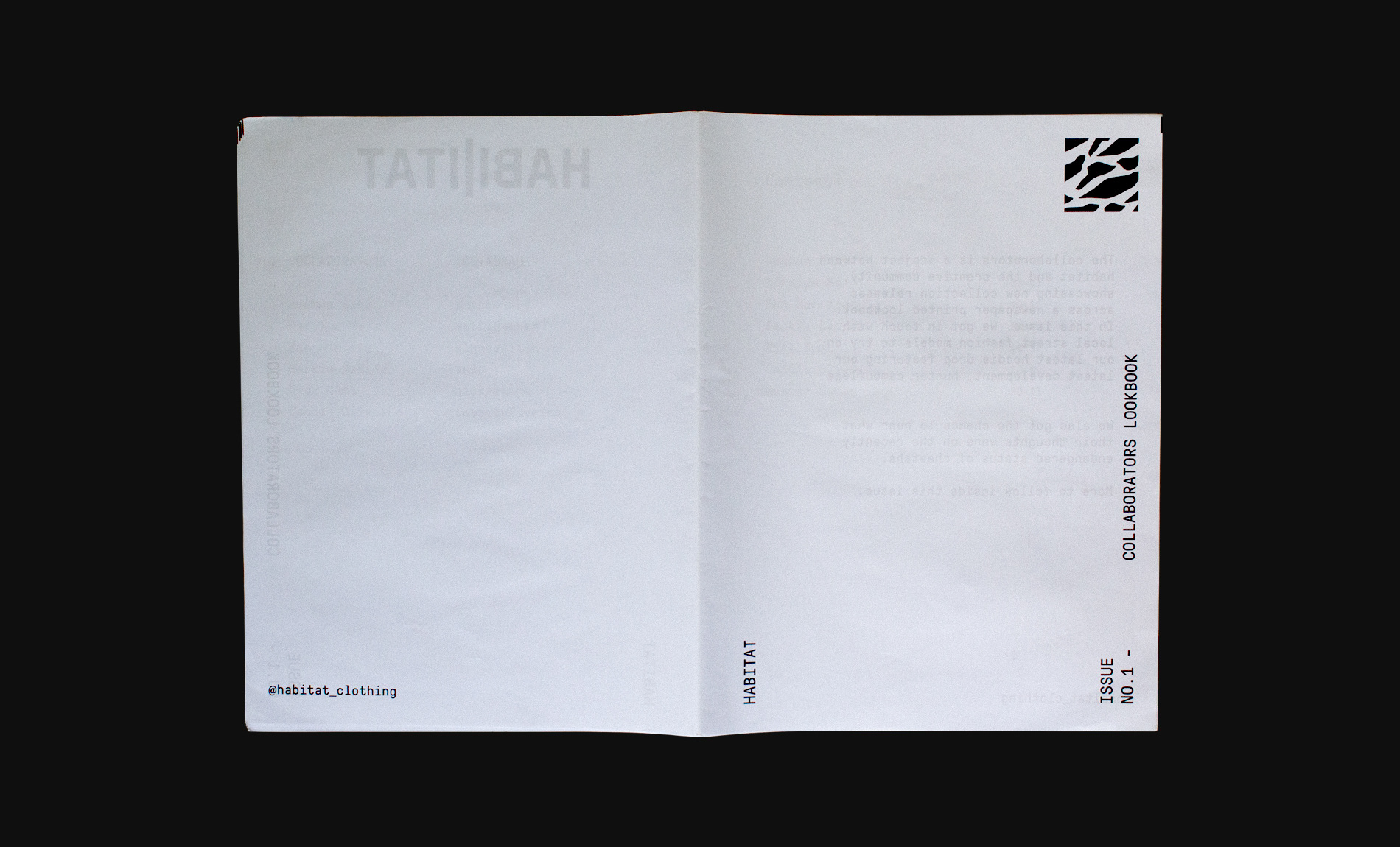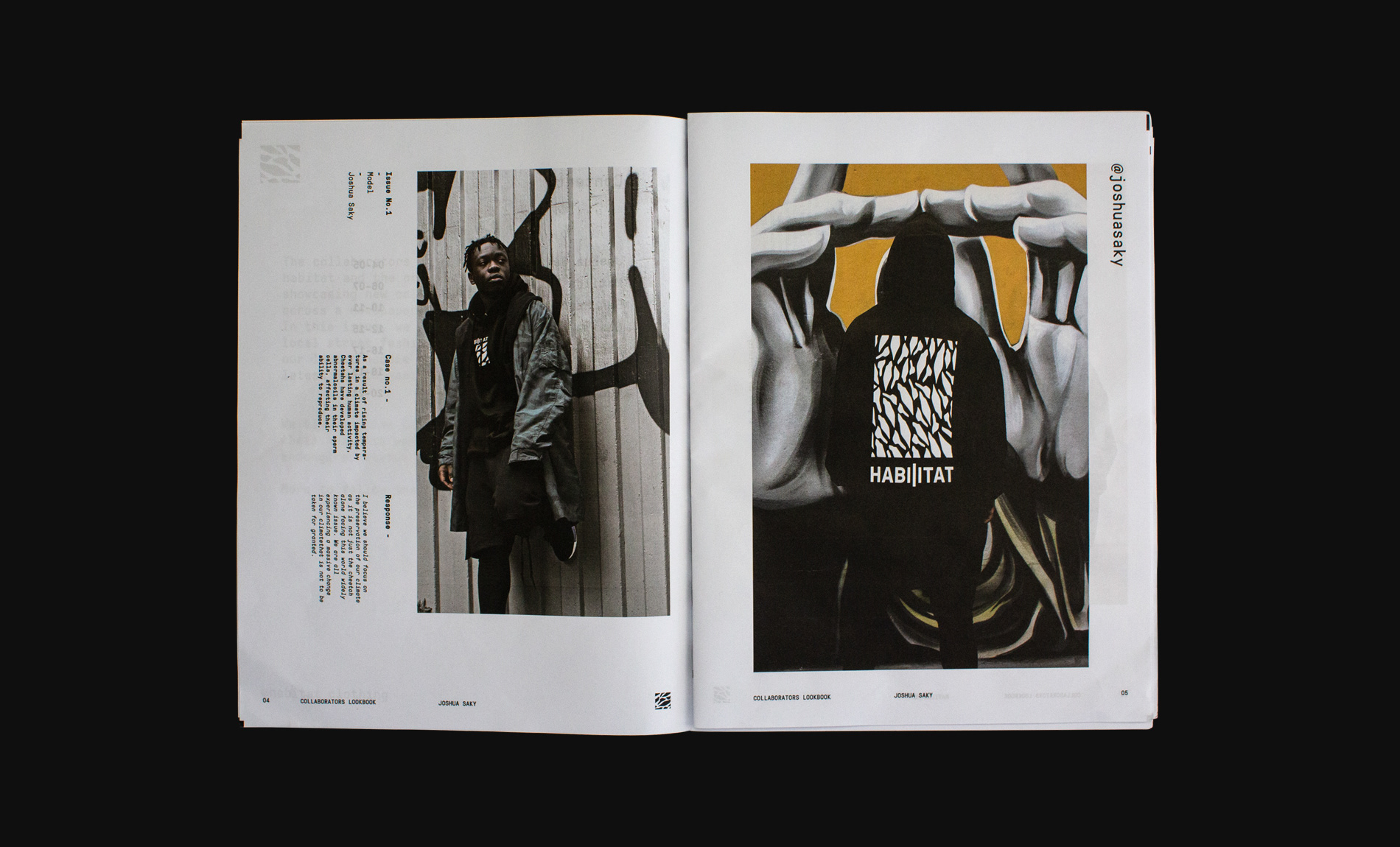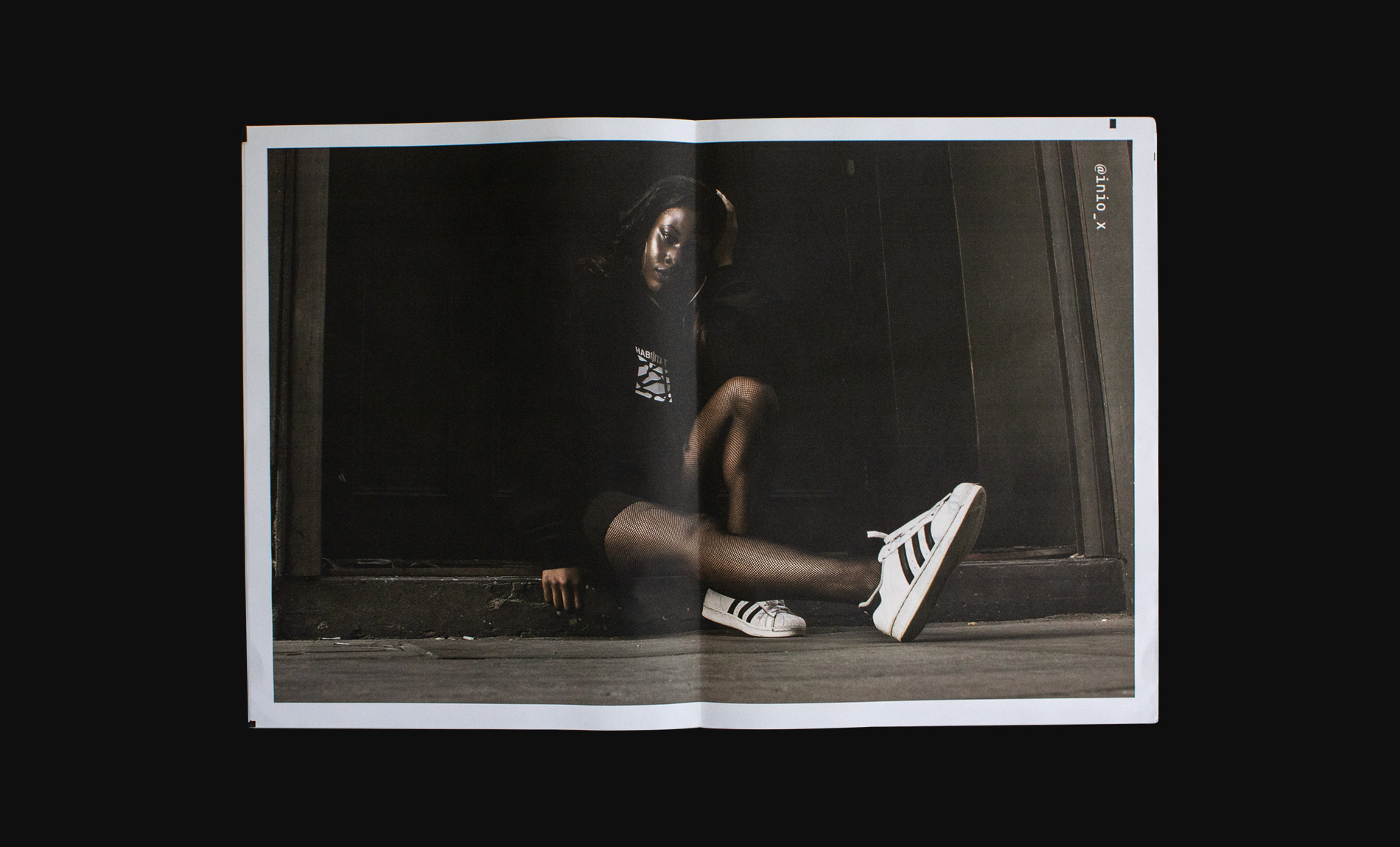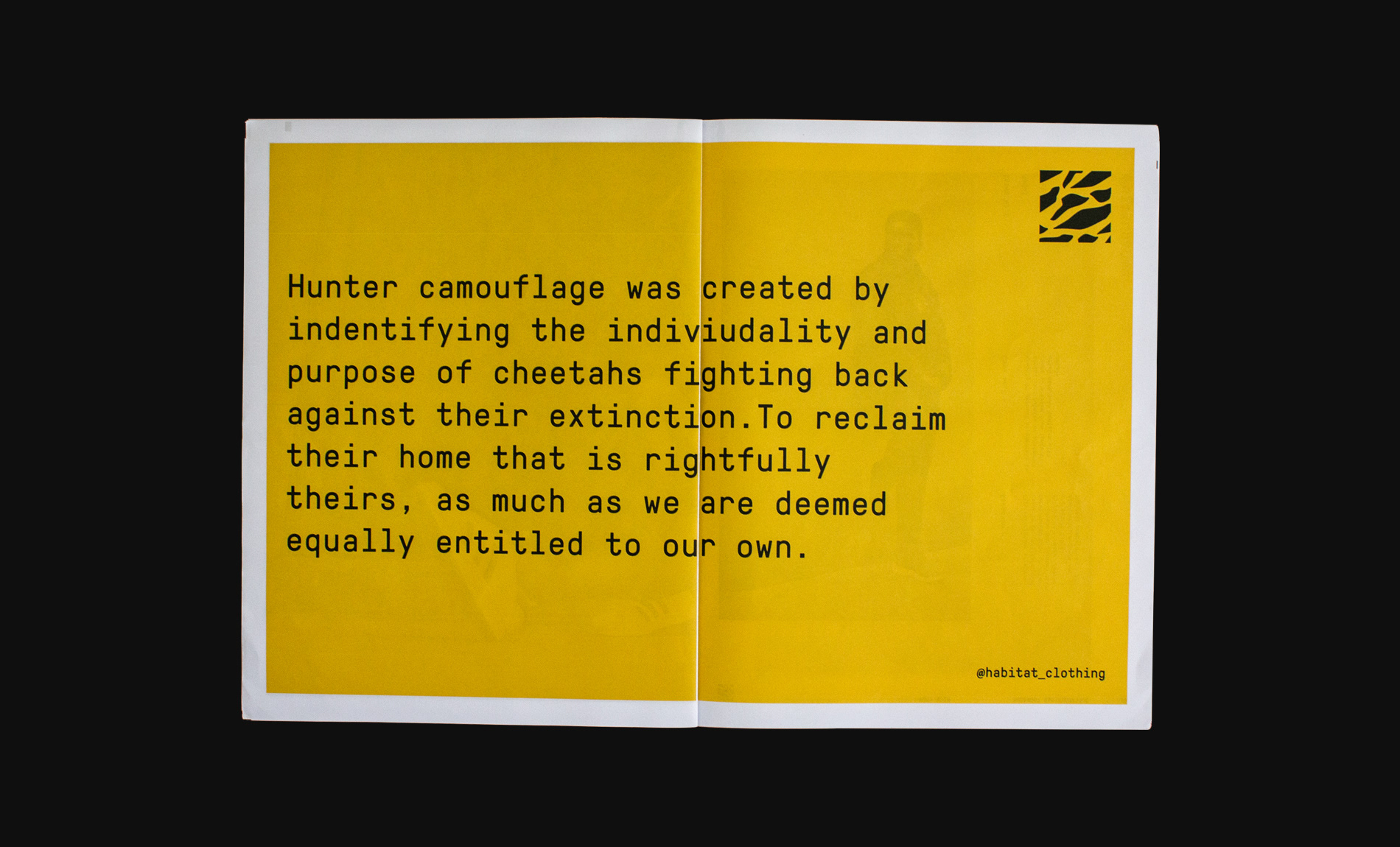 To expand further on the issue, the 'collaborator's look book' provided an opportunity for local fashion bloggers to get involved with both the product, and sharing their feelings on the climate of cheetah endangerment. All conversations and images of which, were documented throughout and printed onto a newspaper stock publication.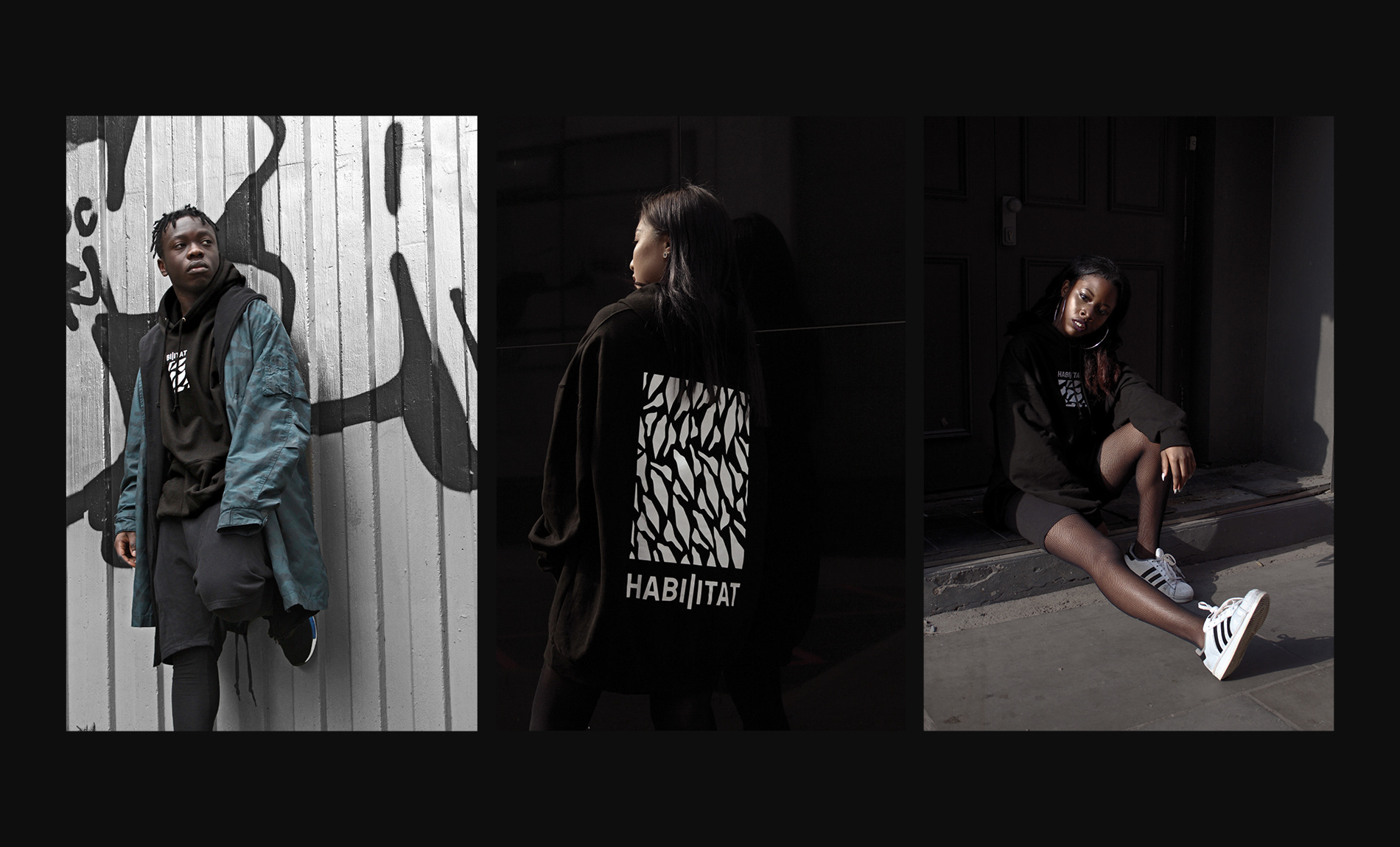 The creative direction acted as a visual representation of the human subject sporting the garment in their natural habitat. Whilst, lighting and scenery created a thought provoking back drop for the product to communicate to its highest capacity. This was an opportunity to develop a visual dialogue that places brand recognition at the forefront of the Habitat product and its look book.