The Designers League:


In my free time, I help run and create content for an online platform called, The Designers League. In a nutshell, it is a community culminated of creatives from across all creative, cultural and experienced backgrounds. It aims to encourage an open ended experience without limitations, connecting its community  through networking, debate and education. 

The meaning behind our mark made out of basic shapes and colours is a spin on what we perceive craft to be. Basic geometric shapes make up the building blocks and are a starting point for many designers work. Be it UI screens, Logos, Typography and Illustration, they are evident in nearly all work we see. The colour part is simple, it represents our dynamic community and in turn will have an equally powerful impact on the content we aim to create.
Project Type:

Collaborative (Team based)
Fields:

Branding + Print Design + Social Media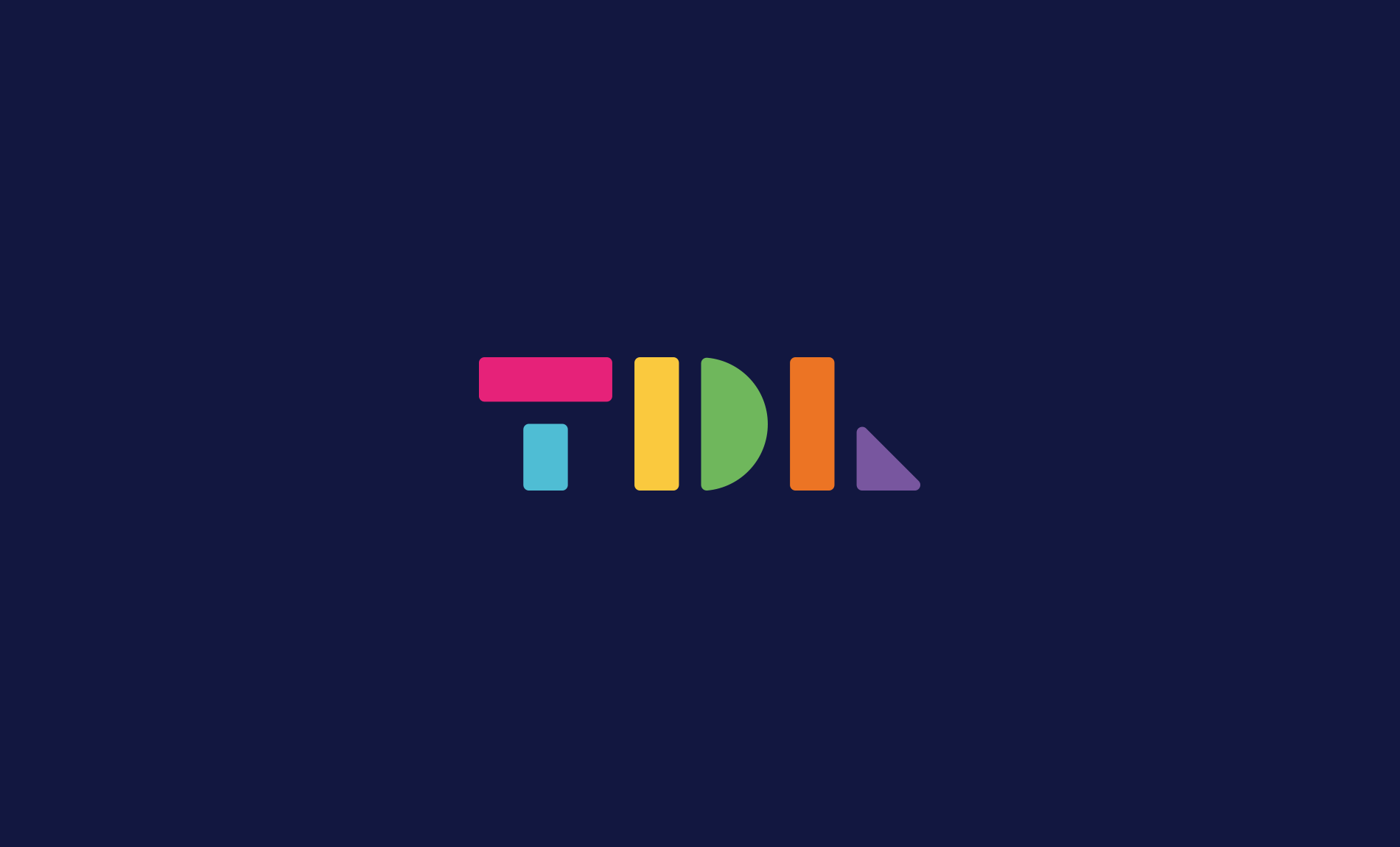 With the fundamental arcs in mind, the Logo looks at building blocks as a key narrative to represent the diversity and growth of The Designers League community. Meanwhile, showcasing the potential as to how these blocks can be used as devices for communicating products and services.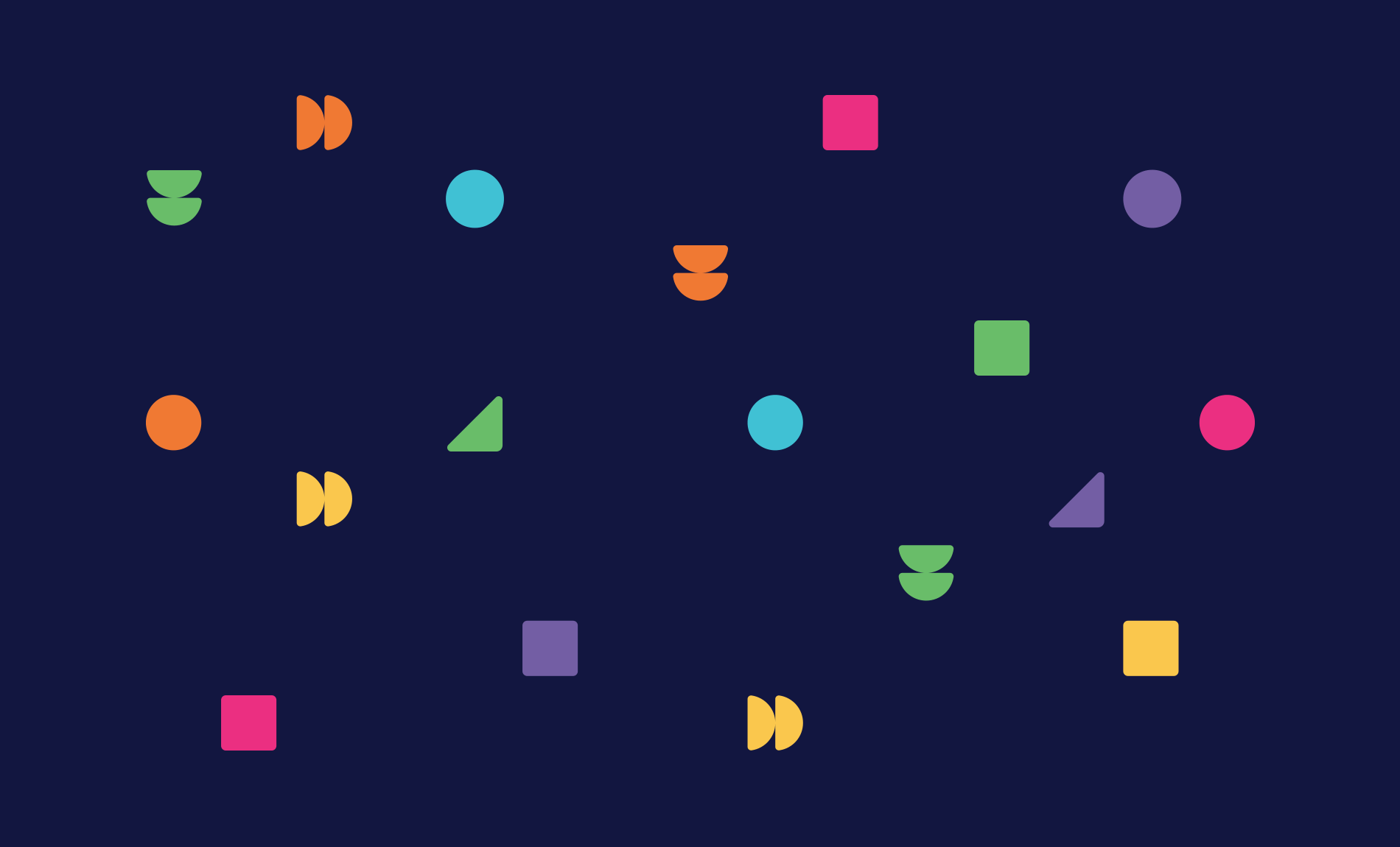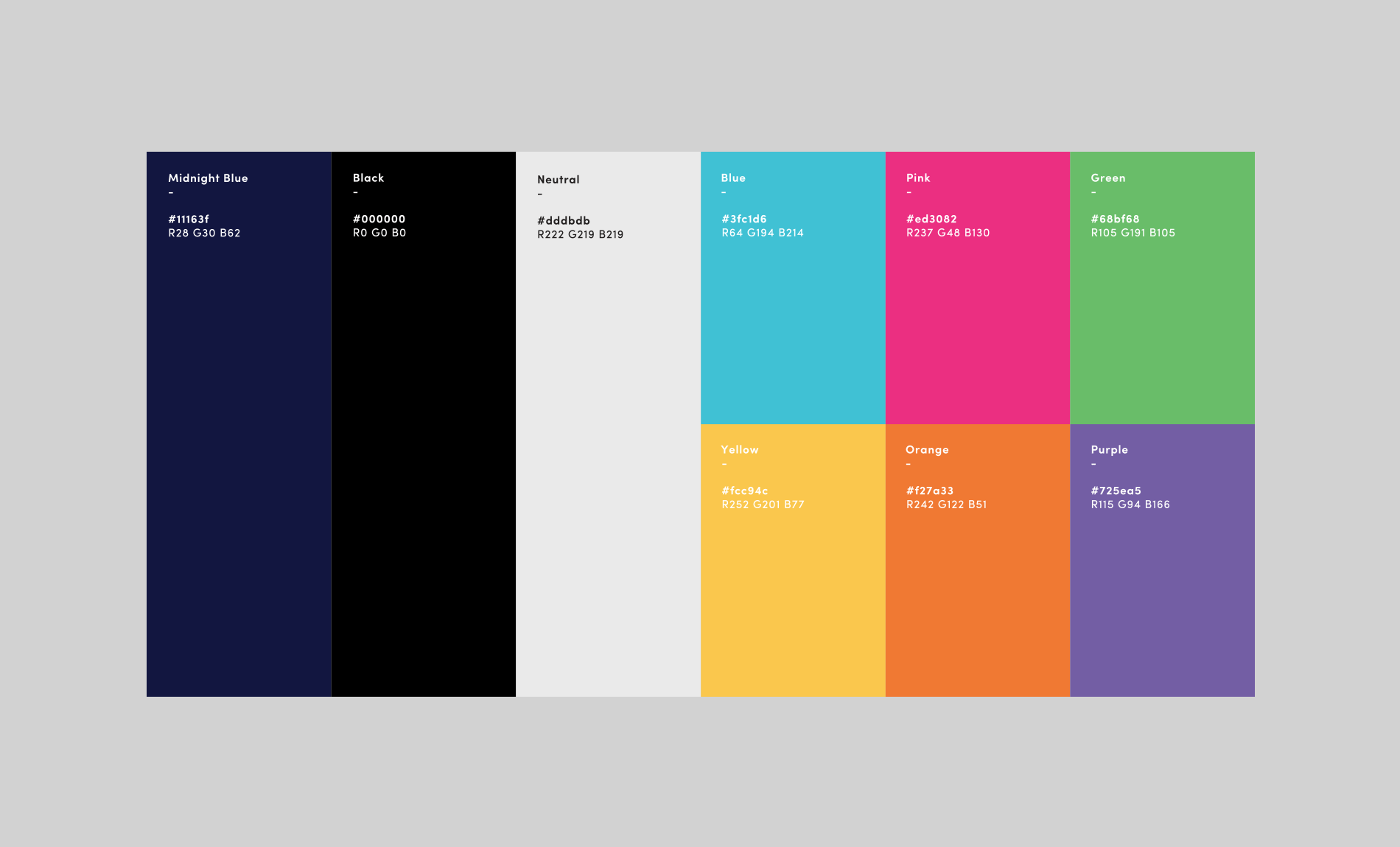 Expanding further on the Brand Identity, colour played a crucial part in creating a dynamic solution that best represents the community. This varied from across a vibrant and approachable selection of colours that can be integrated flexibly throughout key products for future use.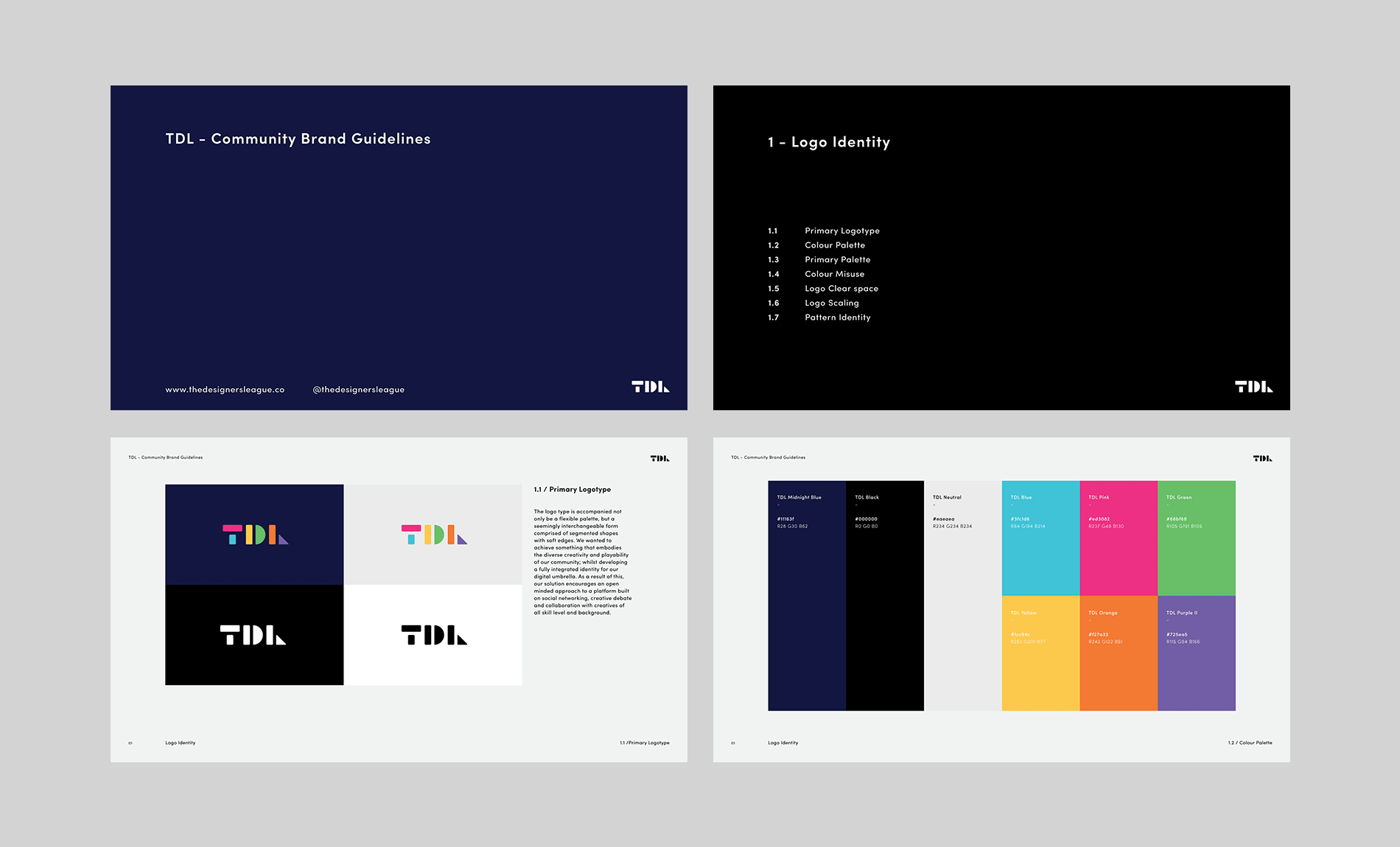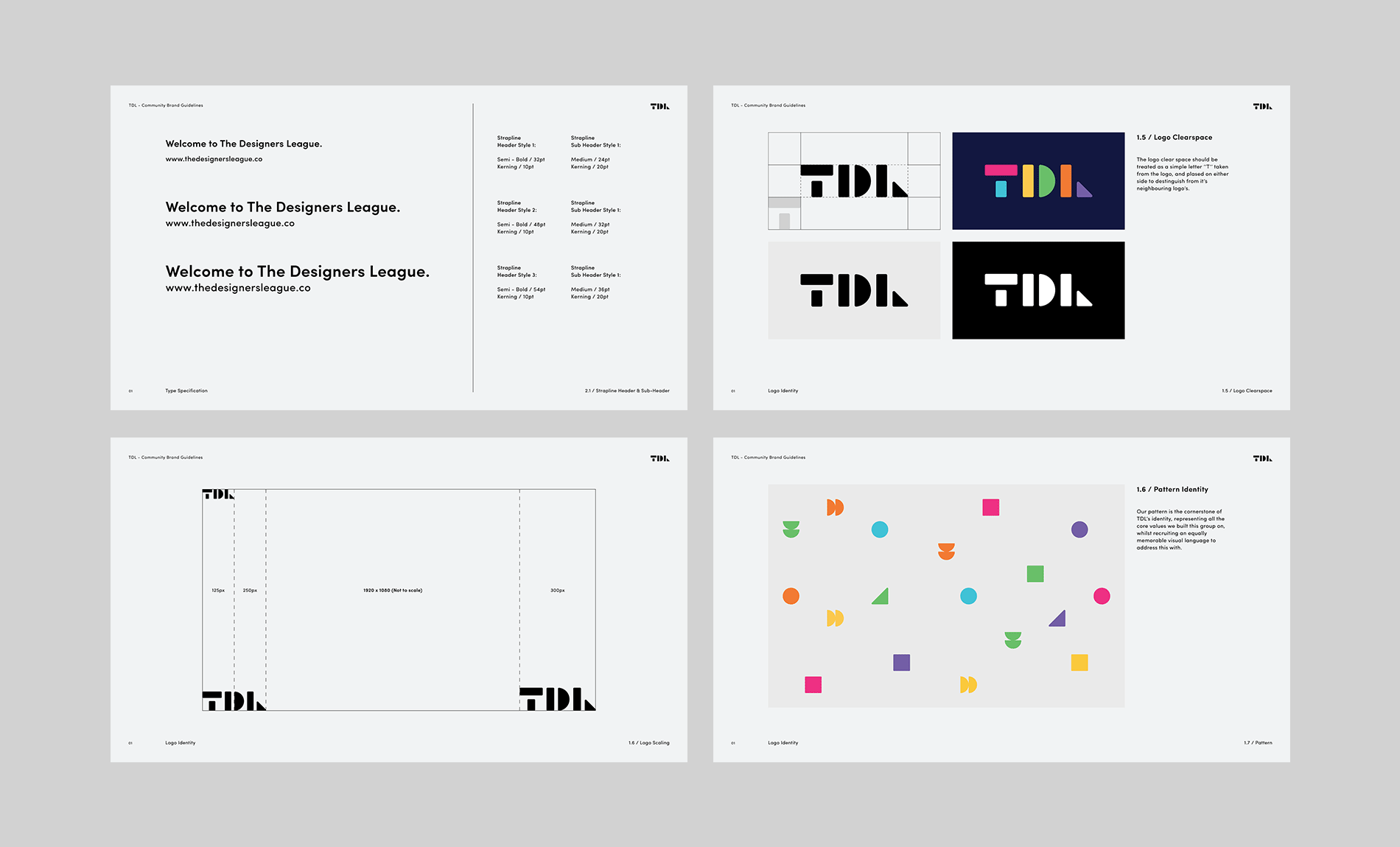 My key involvement with this project was specifically with the Brand Guidelines. This acts as an internal document that each of us Admin's can use when utilising the TDL Branding during the creation of upcoming products.